Welcome to Idhayam Soap……
Idhayam soap Company is one of the leading and most trusted names of soaps industry across the Tamilnadu. We are one of the largest exporters of superior quality soaps all over the Tamilnadu. Idhayam soap Company develops a new brand with a single-minded devotion to make available to its consumer`s fragrances and never before bathing experience and washing experience. In this direction,Idhayam soap Company has come out with a unique concept in which ingredients carefully chosen from nature are used transforming your bathing experience into a mood enhancing crescendo. Idhayam soap Company is a trusted name today.
Detergent Cake
Idhayam Wash Bar was the original hand dishwashing brand: so we invented the whole category!.
more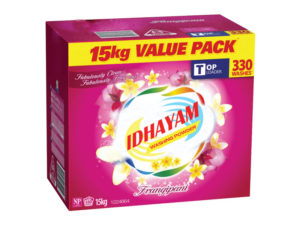 Washing Powder
Idhayam Washing Powder has been developed to bring you India's BEST stain removal in 1 WASH for front loading washing machines*.
more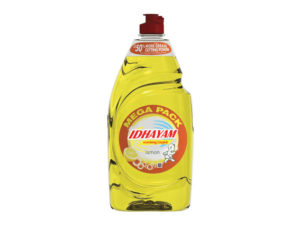 Washing Liquid
Idhayam Drop Liquid is an extraordinary liquid used to clean utensils in just no time.
more
Cleaning Powder
Idhayam cleaning powder is the effective cleaner and remover of tough stains from your utensils.
more
Body Care Soap
Nourish your skin with Idhayam's Cream Beauty Bathing Bar. Formulated with 1/4 moisturizing cream,
more
Hand Wash
Idhayam Total 10 Germ Protection# Hand Wash contains our patented ingredient, Active5 your hands will be clean and protected against germs.
more
---
.
.
Reg.Office
JEYA CHEMICALS & DETERGENT SOAP PRIVATE LTD
Old No. 122, New 123,
Shanmugapuram,
North Street, Tuticorin – 2,
Tamilnadu.
info@idhayamsoap.com
Warehouse
JEYA CHEMICALS & DETERGENT SOAP PRIVATE LTD
10/203, T.Saveriyarpuram,
Rameshwaram Road,
Mappiliyoorani Village,
Tuticorin 2, Tamilnadu.
idhayamsoap@gmail.com
Mobile: 9600472333, 8754143303
landLine :  0461 2331617
---